Grand Total: $3034
Thank you to everyone who gave to our Christmas Offering! We met our goal and were able to give to both the families who lost their homes in the fires and to Jeremy Dotson who is starting his new chaplaincy.
Goal-$3000 Miracle Goal-$4000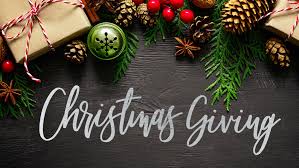 This year's Christmas Offering will be going to victims of the Holiday Farm Fire, and to Jeremy Dotson. We are giving to two specific families who lost everything in the Holiday Farm fire. The first is a family of 4, kids ages 3 1/2 years and 15 months. The other is a single women from Blue River.
Jeremy is a pastor from Trent, OR who is starting a Rodeo Chaplaincy. We are giving to him to support the initial costs of starting this ministry.
Anything we receive over our miracle goal will go into a fund for future roof repairs on our building.
How To Give:
Online: Click the "Give" link at the top right of our website. Select the drop down menu on the right for 'Give To:' and select "Christmas Offering" to make a donation.
Mail: Mark your gift for the Christmas Offering, and mail it to Alvadore Christian Church P.O. Box 67 Alvadore, OR 97409.
In Person: Drop your gift off in person, or give on Sunday morning. Mark the amount on your giving envelope by the "Christmas Offering" section.