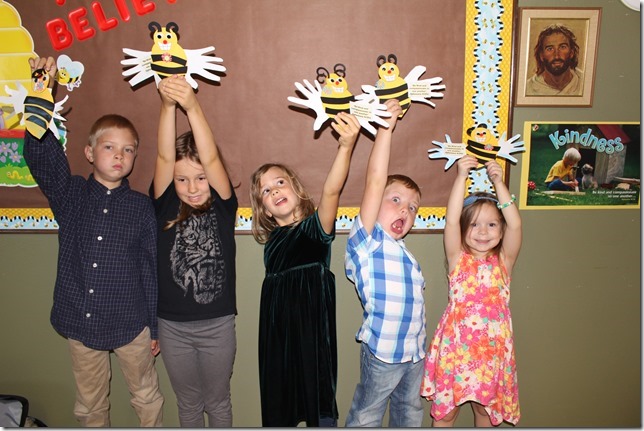 Thank you for sharing your children with us! Our Junior church program is on a monthly rotation, where we focus on one Bible story for the whole month.  The 1st Sunday of each month the kids will stay in our service and we will have a short children's message before the sermon.  We have activity bags for our kids, that they can use during the worship and sermon time. The bags contain books, coloring sheets, etc. So please grab a bag in the foyer for your kids to use during the service.
The 3rd Sunday of the month, the kids will be released to a lesson, memory verse, or craft time.  Kids 4 years old through 5th grade are welcome in Junior Church. We are follow COVID safety protocols for our children's activities.
We love having our kid's in worship with us as one big family of God.  So the other Sundays in the month the kids will remain in our worship services the whole time.